Protecting your world, naturally
When you choose Kit & Kin, you're helping to protect our planet.
Our responsibility
Meet our founders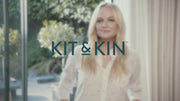 Meet our founders
Emma Bunton (Spice Girl, TV and radio presenter and UNICEF ambassador) and Christopher Money (Director of Product Development). We created our products to be better for your baby, you and our world.
About us
The most accredited eco nappy
As seen in

Kit & Kin's sustainable credentials run deep. The makers of eco wipes and nappies (the kind that you would want to use), they have also branched out into clothing made from sustainable cotton. Plus, for every 10 Kit & Kin nappy subscriptions sold, they will purchase and protect one acre of rainforest through the World Land Trust.
Read more press reports
The Hub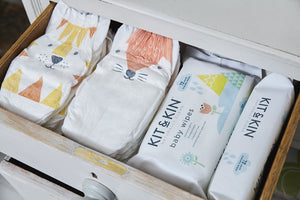 The ultimate checklist - what to pack in your hospital bag 2022
For many mums to be, preparing a hospital bag for labour and delivery is an exciting milestone marking the end of our pregnancy. We are finally getting ready to meet the new most important person...
Read more